Make Father's Day 2017 special in the Charlotte area and save some bucks at the same time. As Dad always says, "We're not made of money." Also, "Close the door, we don't own the electric company." And "If your friends jumped off the bridge would you do it too?" Check out some of these deals and start planning for a special Father's Day on the cheap. Father's Day is Sunday, June 18th, 2017.
Some of these events also take place Saturday, June 17th, or earlier. Make sure to follow the links for important details. This list will be updated as more Father's Day deals are announced.
You can also keep track of free and cheap things to do in the Charlotte area by subscribing to the free email list and following us on Facebook and Twitter.
You may also be interested in:
Father's Day event freebies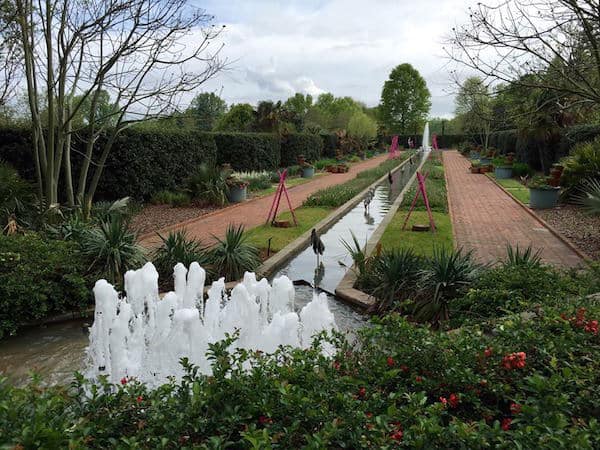 Gantt Center: Dads get into the Harvey B. Gantt Center for African-American Arts+Culture for free when accompanied by their kids. Sunday, June 18th. Zun Lee: Father Figure is a black-and-white photography exhibit that provides insight into often overlooked aspects of Black fatherhood.
Donuts: Billy Graham Library is celebrating Father's Day Weekend with Donuts for Dad Saturday, June 17th. Free donuts and a gift for dad while supplies last.
Father's Day food and drink freebies and deals
Bonefish Grill: From June 15-18, when a guest purchases $50 in gift cards they'll receive five additional $10 bonus cards for a total of $50 in value. Find locations here.
Tijuana Flats: June 18th, dads get free taco and non-alcoholic drink. 
JJ's Red Hots: June 18th, dads get one free signature hot dog when they make any purchase. Both locations.
Pure Pizza: Dads who dine at either location of Pure Pizza on Sunday, June 18th, for brunch, will receive a free $20 gift card for use a different day, plus a free drink.
TCBY: Dads get a free 6-oz. frozen yogurt at participating locations Sunday, June 18th.
Beer: Bring Dad to Flying Saucer, 9615 North Tryon Street, on Sunday, June 19th, for a free pint.
Hickory Tavern:– 10 oz. Sirloin Steak accompanied with a loaded baked potato, tavern salad, a brownie sundae and a soft drink – all for $26.50. In addition, every dad that visits Hickory Tavern on Father's Day will receive a $10 coupon for a visit in the month of July.
Hooters: Buy any 10 wings, get 10 boneless wings for free. Sunday, June 18th. Also, for a limited time, buy a $25 Hooters gift card and get $5 in bonus bucks.
Beef 'O' Brady's: Dads eat free on Sunday, June 18th, with a purchase of equal or greater value. Up to $10 value. It's in Fort Mill, SC.
Firehouse Subs: On Sunday, June 18th, get a free medium sub when you purchase a medium or large sub, beverage and side. You need to show the coupon, below. (Click on it to make it full-sized. You can show it on your mobile device or print it out.) Find your closest Firehouse Subs here.
Twenty-Six Acres Brewing Company: $2 off growlers on Father's Day. 7285 Westwinds Blvd NW, Concord.
More!: Keep checking back. More food freebies will be added as they're announced and verified.
Other free and cheap Father's Day events
Dads & Donuts Father's Day Program: Friday, June 16, 2 p.m. to 4 p.m., Sugar Creek Library. Enjoy Stories read by fathers and activities that promote Literacy, Unity and Social Development. Participants, ages 0-11 will receive free books.
Father's Day Jazz Brunch: Jeff Bradshaw will be performing at 7th Street Public Market Sunday, June 18th, from 11 a.m. to 2 p.m. Free to attend.
Idea Box: DIY Father's Day Cards: Thursday, June 15, 2017, 4:00pm to 7:00pm, Main Library, Dowd Foundation Learning Studio. Use your creativity and a variety of materials supplied by Idea Box to make your very own, one-of-a-kind Father's Day card. Our card making station will be set up in the Dowd Foundation Learning Studio and will be open to anyone ages 10 and older. In order to explore the rest of Idea Box, visitors must be 12 or older. After creating your card, visitors 12 and older may take a tour of the Idea Box, a makerspace at the Main Library in uptown Charlotte. It is a learning environment for people to connect with others, share ideas and create meaningful projects, using technologies and other tools such as MakerBot 3D printers, CAD stations, vinyl and laser cutters and more.
See Charlotte on the Cheap's list of free things to do this week around Charlotte for even more ideas.