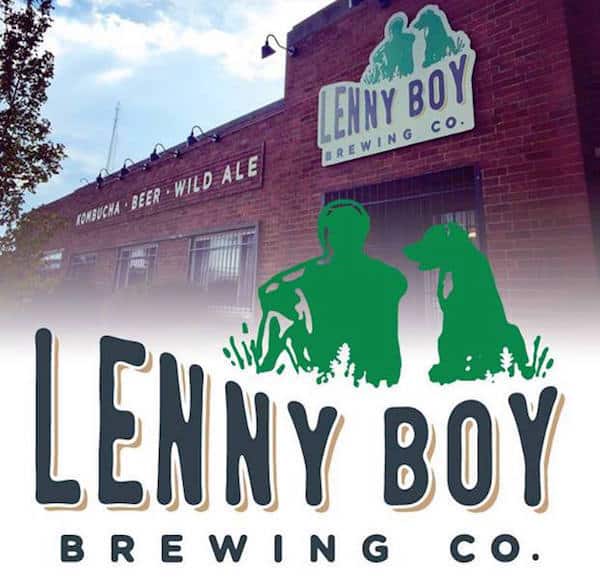 Lenny Boy Brewing Co., at 3000 South Tryon Street, is known for its organic kombucha, as well as gluten free wild ales, gluten-reduced beer, sours, and traditional ales & lagers.
Follow Lenny Boy on Facebook to see all of their upcoming events. Here is one:
Flavors of the Summer: Watermelon
Saturday, August 18th
11 a.m.
Free
Last years Watermelon party was such a success that we are bringing it back bigger and better than ever!
We will be dishing out free watermelons all day as well as bring you some awesome Watermelon small batch brews!
Have a pup that loves watermelon? Then join us on our patio for our first ever Watermelon eating competition for your dog!

Hungry for some food? Then make sure you check out The Hunter's Wife menu. They love when we challenge them to incorporate a new flavor into their menu.
More upcoming events at breweries
Sunday, August 19, 2018
Monday, August 20, 2018
Tuesday, August 21, 2018
Wednesday, August 22, 2018
Thursday, August 23, 2018
Friday, August 24, 2018
Saturday, August 25, 2018
Sunday, August 26, 2018
Monday, August 27, 2018
Tuesday, August 28, 2018
Wednesday, August 29, 2018
Thursday, August 30, 2018
Friday, August 31, 2018
Saturday, September 1, 2018
Sunday, September 2, 2018
Monday, September 3, 2018
Tuesday, September 4, 2018
Wednesday, September 5, 2018
Thursday, September 6, 2018
Friday, September 7, 2018
Saturday, September 8, 2018
Sunday, September 9, 2018
Monday, September 10, 2018
Tuesday, September 11, 2018
Wednesday, September 12, 2018
Thursday, September 13, 2018
Friday, September 14, 2018
Saturday, September 15, 2018
Sunday, September 16, 2018
Monday, September 17, 2018