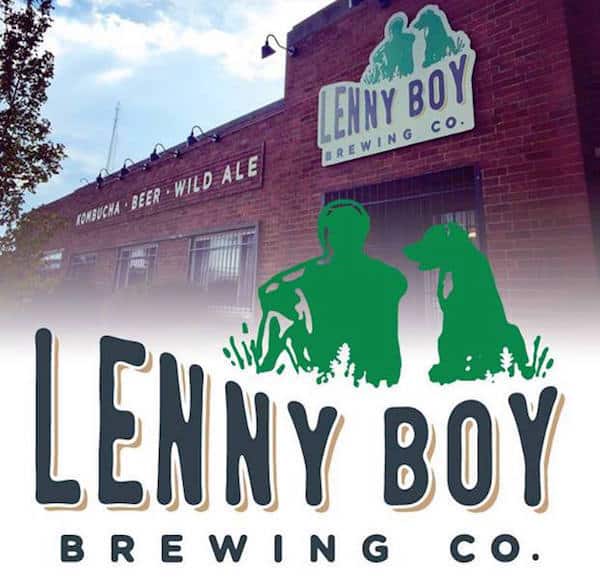 Lenny Boy Brewing Co., at 3000 South Tryon Street, is known for its organic kombucha, as well as gluten free wild ales, gluten-reduced beer, sours, and traditional ales & lagers.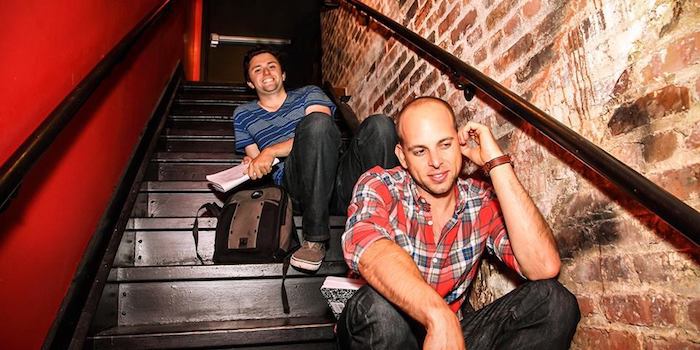 On Friday, April 13th, 2018, Lenny Boy is hosting NYC Comedy Night at 8 p.m.
Tickets are $15.
But, through Goldstar, you can get discounted tickets.
This deal will get you a ticket for $7.50 + $3 in fees. So, a total of $10.50, instead of $15. You'll need to sign up with Goldstar to get the deal. Goldstar is a major player in discounts for entertainment and sports events around the country. They're just now starting to work with events in Charlotte, but if you sign up you'll be the first to know when a new discount is offered. (And sometimes they go fast.)
This "Brewery Comedy Tour" is hitting 300 breweries across the country.
Here's who will be performing at Lenny Boy:
LANCE WEISS
is a comedian, actor and writer based in NYC. He currently serves as a co-executive producer as well as an on-camera talent for KarmaNetwork.com 's comedy sketch show Hey Gordon . Prior to this, he served as co-host of CNBC's "Common Cents" on digital channel Make It, as well as co-host in several videos for Conde Nast's channel The Scene . He was a Top 4 finalist in CMT's "Next Big Comic" , and has been seen on NBC's "The Today Show," FOX's "Laughs," MTV's "World of Jenks," Bravo's "The Love Broker," PBS, Comcast, NY1, NY's FOX 5, Sirius/XM, Today.com, Cosmo.com, AOL.com, NYmag.com, Aboveaverage.com, Complex News, and in the NY Times, NY Post, and commercials for AT&T, Kit Kat, Liberty Mutual and MLB.com . He has written for CNBC.com's "Common Cents," MTV's Video-on-Demand, HuffingtonPost.com's "Celebrities Have Issues," Luckymag.com, Elite Daily, Storia.me, EpicThings.com, Dramafever.com, and Borsheims Jewelry campaigns, as well as several television pilots. Lance was a semi-finalist in the New York Comedy Festival's "NY's Funniest Standup Competition," and he has performed at the Bridgetown Comedy Festival, Boston Comedy Festival, Out of Bounds Comedy Festival, Laughing Skull Comedy Festival, San Francisco Comedy Festival, Asheville Comedy Festival, Magners Comedy Festival, North Carolina Comedy Arts Festival, Hoboken Comedy Festival and a bunch more. His one man show, "Wine And Questions With Weiss" debuted at The Pit Theater in NYC.
BRENDAN FITZGIBBONS
You can catch Brendan in Comedy Central's Alternatino, where he is both an actor and writer. He can also be seen on 2 Point Lead for AOL/Huffington Post, FOX's Red Eye and MTV2's Guy Code vs. Girl Code. He's also the head writer/performer for the Huffington Post sketch series Celebrities Have Issues, which included viral videos from both Kristen Bell and Aasif Mandvi totaling over 20 million views. His weekly stand-up show Gandhi Is That You? has been called "Wildly Popular" and "One of the Best Shows in New York City" by Time Out New York. Brendan has written for the Onion, McSweeney's, College Humor and has been featured in multiple national commercials for the NFL Network, Papa John's, Comedy Central and Rogaine. He was also named one of "NY Funniest" stand-ups in 2016. Check out all his work at brendanfitzgibbons.com.
TYLER FISCHER
is an actor, stand-up comedian and a viral content creator. He plays a Guest Star on this season of Chicago Med on NBC and Younger on TV Land. Tyler has received over seven million views on his viral comedy videos which consistently receive worldwide press. He has performed stand-up on America's Got Talent and can be seen year-round performing the top comedy clubs around the country.
Special discount for NYC Comedy Night at Lenny Boy Brewing Co.
When
April 13, 2018 @ 8:00 pm
Where
Lenny Boy Brewing Co.
Lenny Boy Brewing Co.
3000 South Tryon Street
Charlotte, NC 980-585-1728
Reader Interactions