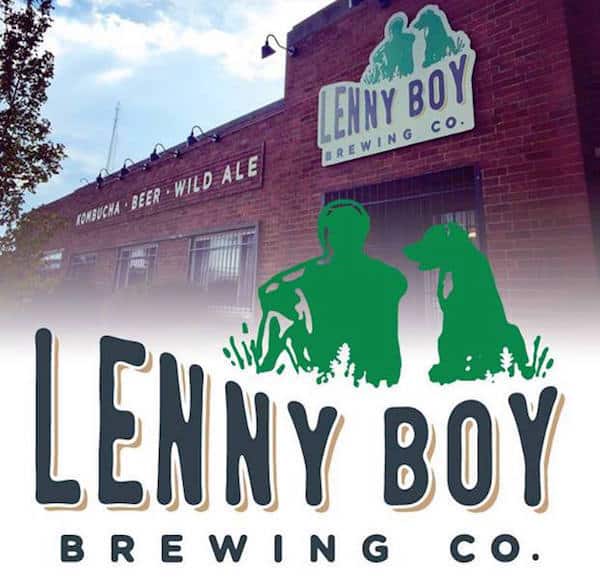 Lenny Boy Brewing Co., at 3000 South Tryon Street, is known for its organic kombucha, as well as gluten free wild ales, gluten-reduced beer, sours, and traditional ales & lagers.
Follow Lenny Boy on Facebook to see all of their upcoming events. Here is one:
Lenny Boy Q and Brew, with Live Music by Lazybirds
First Saturday of the month through August 3rd
11 a.m. to 11 p.m.
Free (but pay for food and drink)
BBQ for sale from The Hunter's Wife, and live music by Lazybirds.
March Starving Artist Market at Lenny Boy
Saturday, March 2nd, 2019
1 p.m. to 6 p.m.
Free
Shop from over 35 local vendors and artists. This is a great way to find unique gifts and support local businesses.
Improv at Lenny Boy by Charlotte Comedy Theater
Friday, March 8th, 2019
8 p.m. to 9:30 p.m.
$10
Namaste All Day
Saturday, March 9th, 2019
10 a.m. to 8 p.m.
Free
FREE yoga all day, plus workshops, live music, vendors and new releases.
10 a.m.: Meditate and Move with Carianna Lynne
11:15 a.m.: Meditation 101 with Carianna Lynne
12 p.m.: Essential Vinyasa with Kayla Frank and Bethany Cargle
1:15 p.m. to 2 p.m.: Ayurveda Workshop with Bethany Cargle and Kayla Frank
2:15 p.m.: Hip Hop Power Flow with Erin Falls
3:30 p.m.: Acro Yoga with Sydney Duarte
4:45 p.m.: Power Vinyasa with Amber Sebbio
6 p.m.: Chakti Yoga with Essential Thrive (Lauren McAbee)
7:15 p.m.: Deep stretch with Rodolfo Tandazo
Brewhouse Bazaar
Saturday, March 23rd, 2019
1 p.m. to 6 p.m.
Free
Live music by The Abbey Elmore Band, new beer and Kombucha releases, and some of Charlotte's best local vendors.
Vendors will include:
Johnny Fly
SKP_Ink
Falcon and Flash Spice Co.
Pepperbox Doughnuts
byChance Creations
The Usual
Queen City Growlers
Pearl and Mint Boutique
Darbys Kitchen
Cody Hughes
Hook n Chain
Pet Wants Charlotte: The Urban Feed Store
C+R by the Sea
Reclaimed Flame
Lilla Rose Stylist – Julie Walker – CarolinaGal
Southern Solace
9mmhook
Purple Girl Designs by Amber
Jean's Apothecare
Art By Ginger Leia
Kate's TNT
Citified Woods
Pure Stella Skin Care
Dragonfly Apothecary
More upcoming events at breweries
Friday, February 22, 2019
Saturday, February 23, 2019
Sunday, February 24, 2019
Tuesday, February 26, 2019
Wednesday, February 27, 2019
Thursday, February 28, 2019
Friday, March 1, 2019
Saturday, March 2, 2019
Sunday, March 3, 2019
Monday, March 4, 2019
Tuesday, March 5, 2019
Wednesday, March 6, 2019
Thursday, March 7, 2019
Friday, March 8, 2019
Saturday, March 9, 2019
Sunday, March 10, 2019
Tuesday, March 12, 2019
Wednesday, March 13, 2019
Thursday, March 14, 2019
Friday, March 15, 2019
Saturday, March 16, 2019
Sunday, March 17, 2019
Tuesday, March 19, 2019
Wednesday, March 20, 2019
Thursday, March 21, 2019
Friday, March 22, 2019
Saturday, March 23, 2019