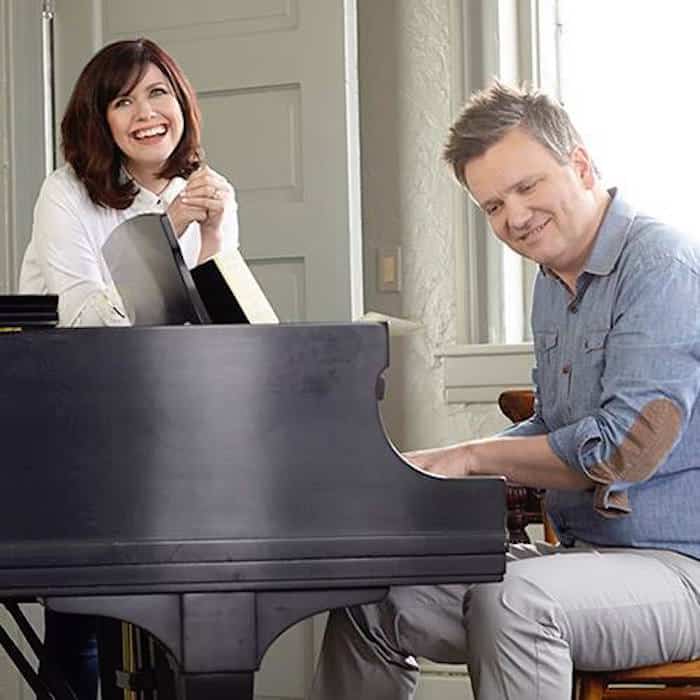 Calvary Church, 5801 Pineville–Matthews Road, is presenting a free concert, "Sing! An Irish Christmas" on Sunday, December 17th, 2017, at 6 p.m. The concert will feature Keith and Kristyn Getty.
More information, from Calvary's website:
We're delighted to welcome Keith and Kristyn Getty back to Calvary for Sing! An Irish Christmas.
The Gettys are joined by their band of world-class instrumentalists fusing Celtic, Bluegrass, Americana, Modern and Classical music, along with our own Calvary Choir.
Come sing along with Keith & Kristyn and special guests for an evening of worship that unites tradition and innovation in a vibrant celebration of the true message of the Christmas season.
Keith and Kristyn will also be participating with us in our morning worship service at 9:45 AM.
The concert is FREE (no tickets/RSVP required and no reserved seating) — so invite your friends and family, share with friends online, and bring a guest for this special Christmas concert event! Doors open at 5:00 PM. ASL (American Sign Language) provided.
Contact: Christy Driscoll, 704.887.3687, cdriscoll@calvarychurch.com
Keith and Kristyn Getty are internationally known for their modern hymns and carols, encouraging individuals, families, and churches to sing together and witness worldwide. They live between Northern Ireland and Nashville with their daughters, Eliza Joy, Charlotte, and Grace.
This is their sixth annual tour of Sing! An Irish Christmas, as featured on PBS to over 45 million households and audiences in concert venues worldwide.
The Gettys' CDs, including their latest album, Facing a Task Unfinished, are available in our Word Room bookstore.

More free holiday concerts around Charlotte:
Saturday, December 9, 2017
Sunday, December 10, 2017
Saturday, December 16, 2017
Sunday, December 17, 2017
Monday, December 18, 2017