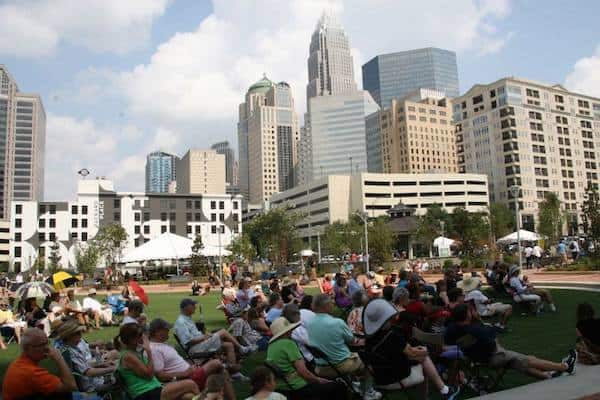 Romare Bearden Park, 300 South Church Street, will once again host Bearden Music Series, free monthly concerts from June to September in 2018. There will be additional events in the park corresponding to the musical style of the concert.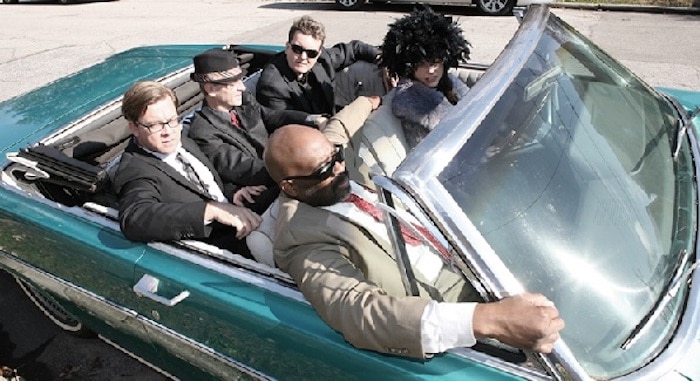 July 28: Sidecar Social Club
Spirited, stylish and engaging, Sidecar Social Club is a shot of whiskey hitting your veins. Soaring through numerous genres effortlessly, their energetic sets take you to colorful and surprising places. From the gritty, riotous underbelly of speakeasy jazz to the bizarre cabarets of wartime Berlin. From the sounds of Latin American dance halls and the big band era to soulful R&B and fifties rock. With a number of infectious originals sprinkled in for good measure, SSC delivers a fresh take on songs, old and new.
The concerts take place from 6 p.m. to 9 p.m.
Schedule:
Upcoming Outdoor Concerts:
Saturday, March 30, 2019
Thursday, April 4, 2019
Friday, April 5, 2019
Saturday, April 6, 2019
Thursday, April 11, 2019
Friday, April 12, 2019
Saturday, April 13, 2019
Thursday, April 18, 2019
Friday, April 19, 2019
Saturday, April 20, 2019
Thursday, April 25, 2019
Friday, April 26, 2019
Saturday, April 27, 2019
Monday, April 29, 2019
Tuesday, April 30, 2019
Wednesday, May 1, 2019
Thursday, May 2, 2019
Friday, May 3, 2019
Saturday, May 4, 2019
Sunday, May 5, 2019
Thursday, May 9, 2019
Friday, May 10, 2019
Saturday, May 11, 2019
Sunday, May 12, 2019
Thursday, May 16, 2019
Friday, May 17, 2019
Saturday, May 18, 2019
Sunday, May 19, 2019