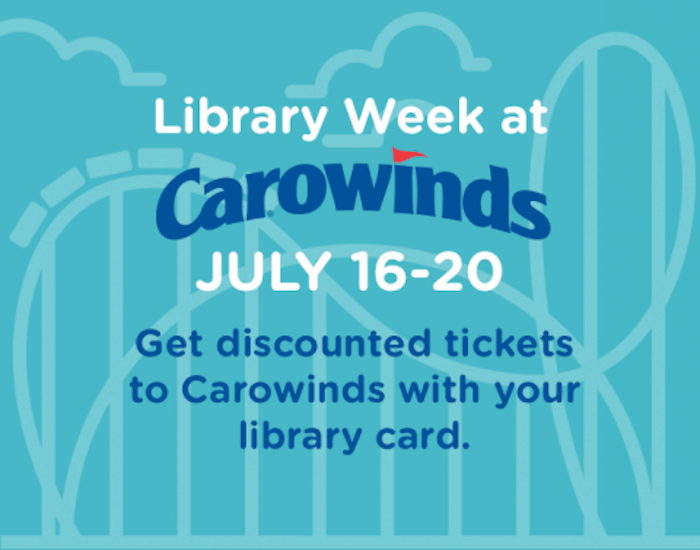 If you are a Charlotte Mecklenburg Library card-holder you probably already know about many of the benefits. Add "discounted Carowinds" tickets to the list.
New to Charlotte on the Cheap? You might also be interested in:
Carowinds' Library Week is from July 16-20. To get the discounted tickets, click here.
(You can register for a library card on the same page, if you don't have one yet.)
Then click on "Purchase Carowinds Library Week Tickets," logging on with userid CM and password LIBRARY. (All caps.)
Here's a rundown of the two deals you can get.
Good Any Day Admission
At the gate: $67
Online: $56
Library deal: $44
Charlotte Mecklenburg Library Choose-a-day With Parking (July 16-20 only)
At the gate: $67 + $20 for parking = $87
Online: $48 + $16 for parking = $64
Library deal: $38
More fun discounted (and free!) stuff coming up in the Charlotte area
Tuesday, February 19, 2019
Wednesday, February 20, 2019
Thursday, February 21, 2019
Friday, February 22, 2019