Legion Brewing, 1906 Commonwealth Avenue, frequently hosts live music and other events, often with no cover. Here's a list of some of what's coming up. Make sure to look at their event page for more information, or for any changes.
Beer is the focus at Legion Brewing, but you can also enjoy wine, cider, kombucha, root beer and ginger beer.
Roots Catering is on site during many of the opening hours, offering locally sourced charcuterie, pretzels, sandwiches.
Sundays 12 p.m. to 1 p.m. Yoga. $7, includes a pint.
Mondays 7 p.m.: Open Mic with Lisa De Novo (signup at 6 p.m.)
Tuesdays 7 p.m.: Team Trivia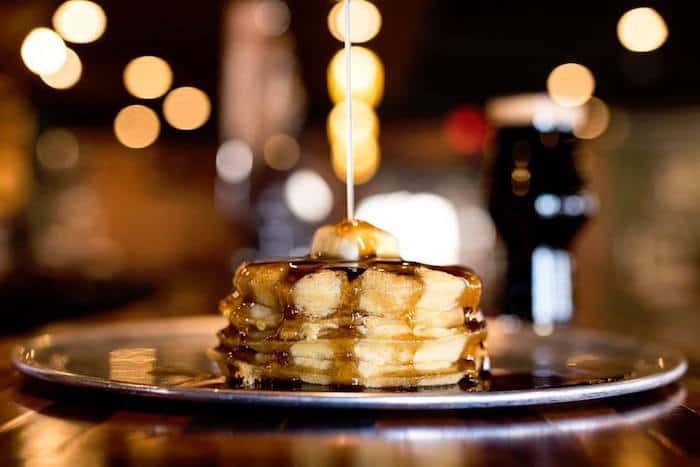 Maple Canyon Release
Saturday, January 20th
10 a.m. to 11 p.m.
Maple Canyon, Legion Brewing's Maple Brown Ale, will be returning to the tap room. Celebrate its return with a party.
Here's what's going on:
Maple themed brunch 10 a.m. to 1 p.m.
Live music by The Locals 12 p.m. to 3 p.m.
Maple Canyon Ice Cream Floats starting at 4 p.m.
Live music by David Childers and the Serpents 4 p.m. to 7 p.m.
Live music by The Velcrows 8 p.m. to 11 p.m.
Maple Canyon boasts a roasty, nutty aroma that paves way to notes of chocolate and coffee. A heaping addition of real Vermont Maple Syrup adds significant sweetness and a creamy mouthfeel.
When
Weekly on Tuesday @ 7:00 pm-9:00 pm (starting February 21, 2017)
When
January 20, 2018 @ 10:00 am-11:00 pm