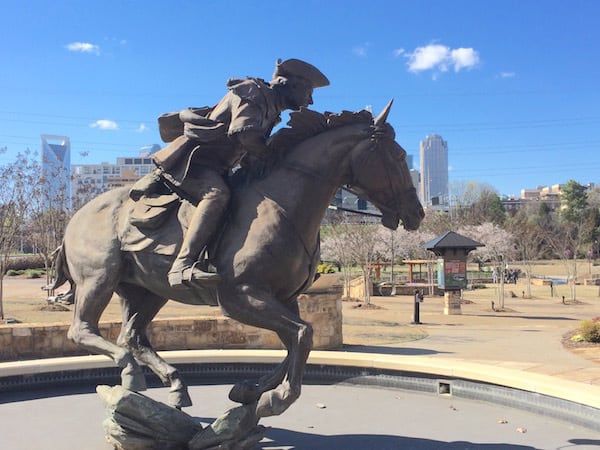 Celebrate the Mecklenburg Declaration of Independence with a special bike ride on Saturday, May 6th, 2017, starting at 2 p.m. It begins at Olde Mecklenburg Brewery, 4150 Yancey Road.
Here's information from the Facebook event:
In the Summer of 1775, Captain James Jack rode 450 miles to deliver the Mecklenburg Declaration of Independence to Congress. In honor of his historic ride, we invite you to participate in a historic bike ride from the Olde Mecklenburg Brewery to various historical locations around Charlotte relevant to Captain Jack. The ride will be leaving from Olde Mecklenburg Brewery and finishing there with a social upon return.
Also wanted to denote OMB is busy on the weekends. Since you will have your bike if you drive in, there is also public parking at the Scaleybark Station which is just around the corner off South Blvd just south of Clanton.
Interested in learning more about Captain Jack and the Mecklenburg Declaration of Independence?
Here's a pretty comprehensive write-up from the Mecklenburg Historical Docents. Every year there's a celebration in Uptown Charlotte to mark the signing of the document.