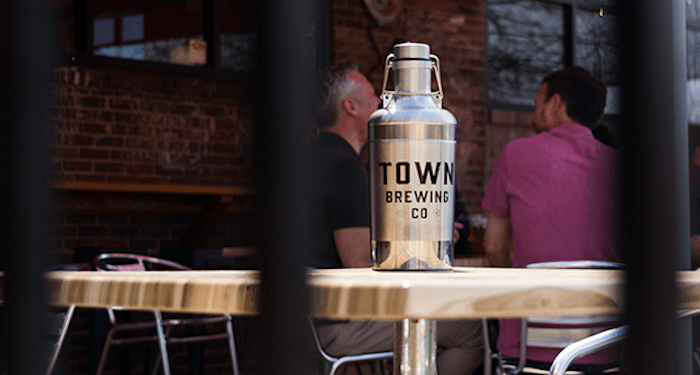 Town Brewing Company is a one of Charlotte's newest breweries, at 800 Grandin Road, in the FreeMoreWest neighborhood, near Morehead Street and Freedom Drive. Doors officially opened September 28th, 2018.
You'll find Town Brewing's upcoming events on their Facebook page.
Live music with Dan Staton Duo
February 15th and March 1st, 2019
6:30 p.m.
Free
Super Bowl Sunday at Town Brewing
Sunday, February 3rd, 2019
6:30 p.m.
Free
Watch the game at Town Brewing. There will be prizes, giveaways, food specials and more.
Three Bones Theatre "Every Brilliant Thing" and Jazz Arts Initiative
Friday, January 25th, 2019
7 p.m.
Free
Part of ASC's Connect with Culture Days.
7 p.m. to 8 p.m.: Three Bone Theatre "Every Brilliant Thing"
8:15 p.m. to 10 pm.: Jazz Arts Initiative Live Music ( 8:15pm – 10pm )
More upcoming events at breweries
Tuesday, February 19, 2019
Wednesday, February 20, 2019
Thursday, February 21, 2019
Friday, February 22, 2019
Saturday, February 23, 2019
Sunday, February 24, 2019
Tuesday, February 26, 2019
Wednesday, February 27, 2019
Thursday, February 28, 2019