Sugar Creek Brewing Company, at 215 Southside Drive, hosts frequent events, including many free ones.
Tap Room Fitness
Every Wednesday until December 26th
6 p.m. to 7 p.m.
Free
Work off your holiday calories at Taproom Fitness, a free boot camp style class let by CrossFit Mecklenburg.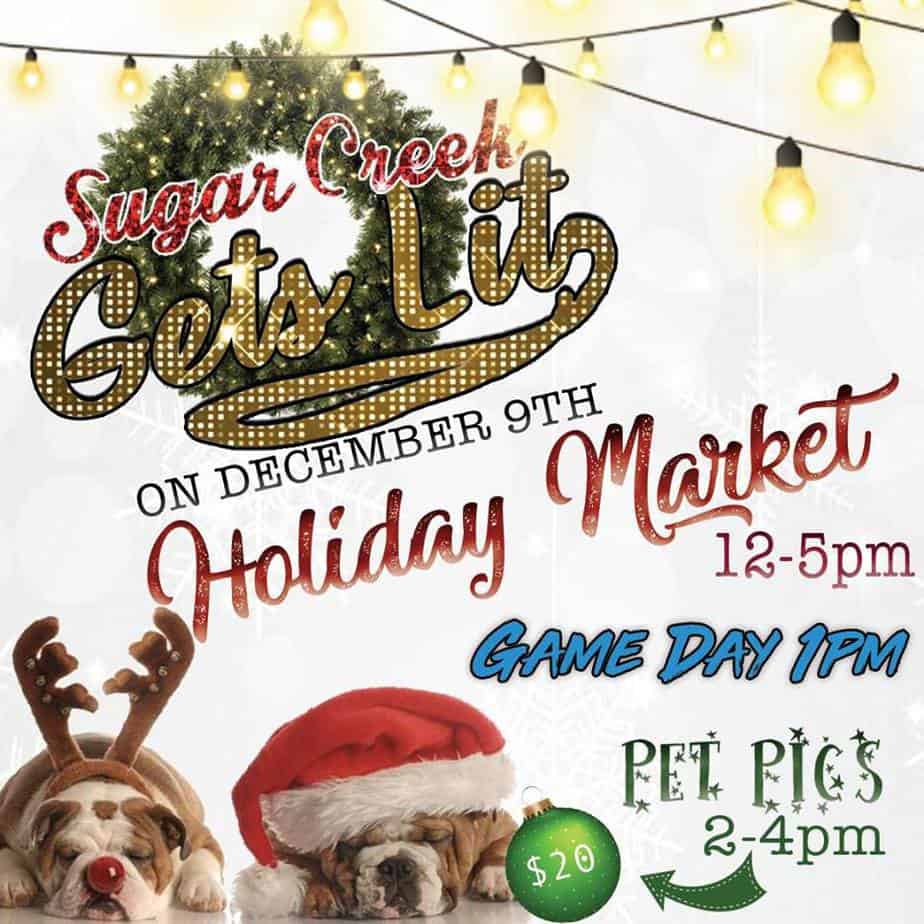 Sugar Creek Gets Lit Christmas Market
Sunday, December 9th, 2018
12 p.m. to 5 p.m.
Free
Celebrate Christmas with a bang. Walk around and support some local businesses while enjoying fresh craft beer.
The Staff Christmas Party
Monday, December 10th, 2018
4 p.m. to 10 p.m.
Free
This year's Christmas party is open to the public, with all sales and tips going back to the staff. There will be live music, $3 off craft beers, and more.
More upcoming events at breweries
Wednesday, December 12, 2018
Thursday, December 13, 2018
Friday, December 14, 2018
Saturday, December 15, 2018
Sunday, December 16, 2018
Tuesday, December 18, 2018
Wednesday, December 19, 2018
Thursday, December 20, 2018
Friday, December 21, 2018
Saturday, December 22, 2018
Sunday, December 23, 2018
Tuesday, December 25, 2018
Wednesday, December 26, 2018
Thursday, December 27, 2018
Friday, December 28, 2018
Sunday, December 30, 2018
Monday, December 31, 2018