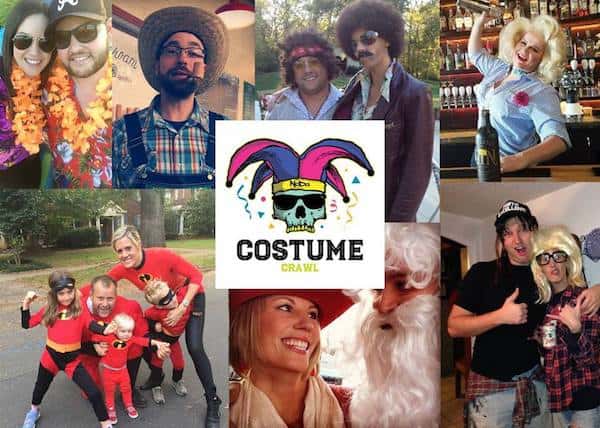 Remember the crawls in NoDa? I do!
Back in the "old days" there was a First Friday Crawl (and maybe a Third Friday Crawl too?) where all the shops were open late and you could wander between them. There were more art galleries in NoDa back then and it was a big night for exhibit openings.
The crawls are finally coming back, in a different form.
NoDa Costume Crawl is scheduled for the second Thursday of the month, from 6 p.m. to 11 p.m. Themes are set in place for March through December.
Interpret the costume theme however you'd like, or just come as you are. You can expect some special streetside activities like drum circles.
This is the Facebook event for the inaugural NoDa Costume Crawl, on March 10th, 2019.
The theme for the first one is "70s and 80s Throwback." I'd suggest a visit to The Rat's Nest, at 442 E. 36th Street, for some vintage clothing and apparel!
Here are the themes for all year:
March 10 – 70s and 80s throwback
April 11 – Wedding/Prom Night
May 9 – Heroes
June 13 – Woodstock
July 11 – Holidays in July
August 8 – Toga
September 12 – The Renaissance
October 10 – Drag
November 14 – Charlotte VOTE via social media
December 12 – Movies
Parking can be a little bit difficult in NoDa, but there is public parking available starting at $3/hour at Mercury NoDa. Enter the parking garage behind Neighborhood Theatre, at 3310 N. Davidson Street (at intersection with 36th Street.)
I know where to park for free with very low risk of getting booted but you'll have to ask me in person about that.
Or, even better, take the light rail to 36th Street Station.
More upcoming free things to do
Monday, March 25, 2019
Tuesday, March 26, 2019
Wednesday, March 27, 2019
Reader Interactions