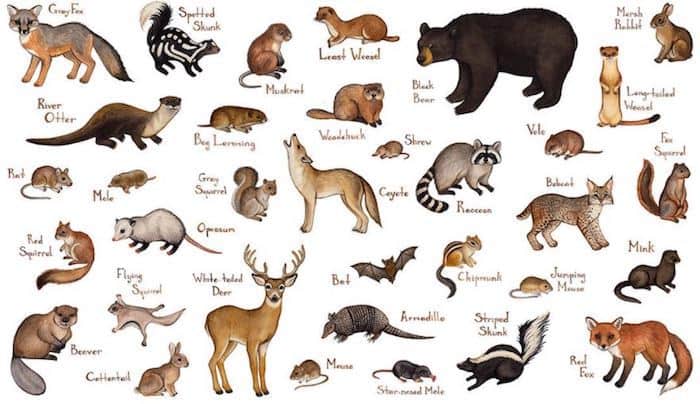 Charlotte Reconnecting Ourselves With Nature is the Charlotte Chapter of the North Carolina Wildlife Federation. They have community events in and around the Charlotte area and they are family friendly and free. Their mission is "to educate and engage the citizens of the greater Charlotte region about the benefits of creating wildlife friendly communities". The events are appropriate for the whole family.
Here's what they've got coming up:
Mammals of Mecklenburg County
Tuesday, February 13th, 2018
6:30 p.m. to 8 p.m.
Discovery Place Nature, 1658 Sterling Road
Free
There are about fifty different species of mammals that have been found right here in Mecklenburg County.
Did you know that there are only three characteristics unique to mammals?The three characteristics are mammary glands, hair and three middle ear bones. Mammals also have many unique qualities that no other creatures have. The diversity of this animal group never ceases to amaze us.
Please join us as we welcome Marvin Bouknight, Director and Naturalist at Discovery Place Nature. Through stories and humor, Marvin will highlight certain species and discuss the Piedmont and urban habitat, along with man's impact on their activity.
All who attend will receive a free issue of National Wildlife Federation's award winning Ranger Rick Magazine.