Families are invited to Family Day at Cabarrus Arts Council on Saturday, June 23rd, 2018, from 11 a.m. to 2 p.m. The Galleries at Cabarrus Arts Council are at 65 Union Street, Concord. Davis Theatre is in the same building.
The arts council's Family Days feature fun and creative activities for children in The Galleries and Davis Theatre and opportunities for anyone to visit The Galleries on a weekend. Each Family Day will be different and may include creative art projects in The Galleries, a performance or movie in the Davis Theatre and even activities on the front lawn of the Cabarrus County Historic Courthouse.
Children also will be able to do activities related to the current exhibition, including the "I Spy" art work scavenger hunt, "Art Box" craft projects and "Think About It" guided questionnaires.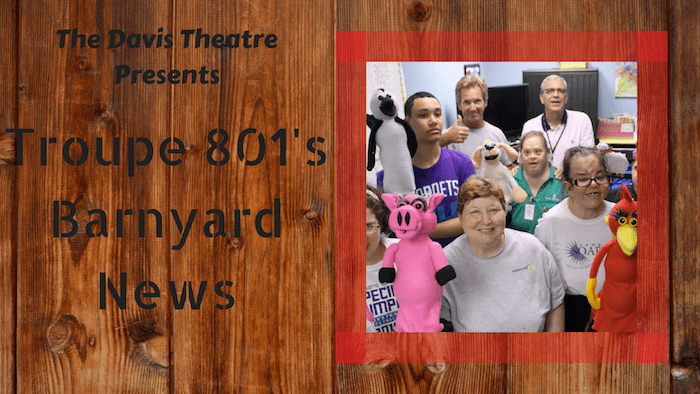 At the June 23rd Family Day, "Barnyard News" Puppet Show will be presented by Troupe 801, a professional touring puppet troupe comprised of individuals with special needs. The show "Barnyard News" teaches a message of acceptance of all and that our uniqueness is what makes each of us special.
The performance will be at 1:30 p.m.
Family Days are free and open to the public, and so is the puppet show. However space is limited in the Davis Theatre, so please make a reservation for the puppet show. 
Upcoming Family Days:
In the Open Air – Saturday, October 13, 2018 (featuring Soul Street Dance)
Clay – Saturday, January 26, 2019 (featuring Opera Xpress "Busy Bee")
Selections – Saturday, April 6, 2019 (featuring Arthur Trace, Magician)
On Paper – Saturday, June 22, 2019