Novant Health Thanksgiving Day Parade is back for 2017, for its 70th year. It's bigger and better than ever. Like last year, it's traveling north on Tryon Street. It will step off Levine Avenue of the Arts, at 9:30 a.m. Thursday, November 23rd, 2017, and head north to Tryon and 9th Street.
Dozens of live entertainment artists will be performing at the Square at Trade and Tryon. You can buy a front row seat for $20, or bleacher seats for $15.  Click here to buy tickets.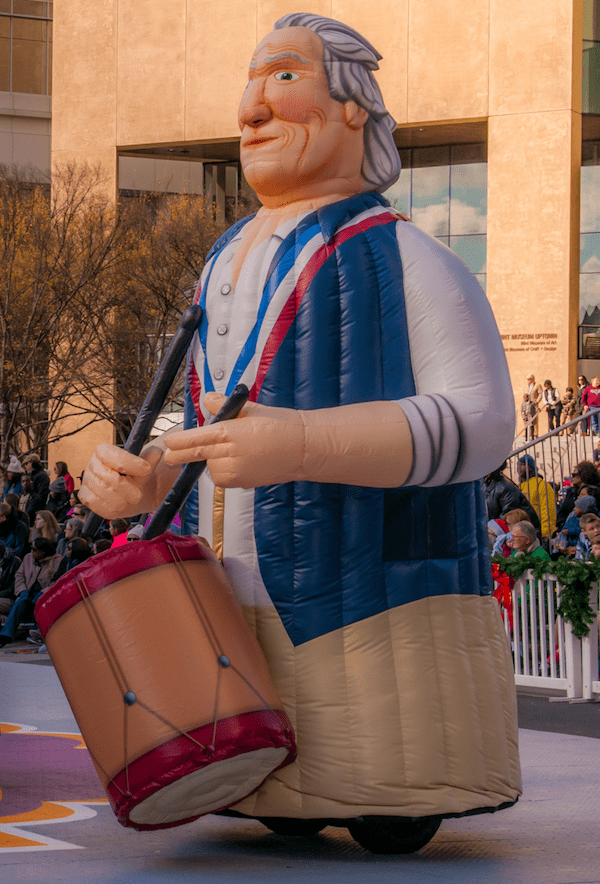 There will also be Segwalloons (Ground-level character balloons that cover Segways.) If you're not a Charlotteean (or even if you are) you might be asking "What are Segwalloons?" Segwalloons are a Charlotte original. Introduced at the 2013 Thanksgiving Day Parade, they are a cross between balloons and Segways. The design allows the driver to interact with the crowd in a unique way. The original two Segwalloons were an elf and a snowman. Since then they've taken different forms, including Colonial characters, which are also in operation on Meck Dec Day. You will find Segwalloons only in Charlotte.
Plan your parking with this Center City parking map.
Also, get the Novant Health Thanskgiving Day Parade App.