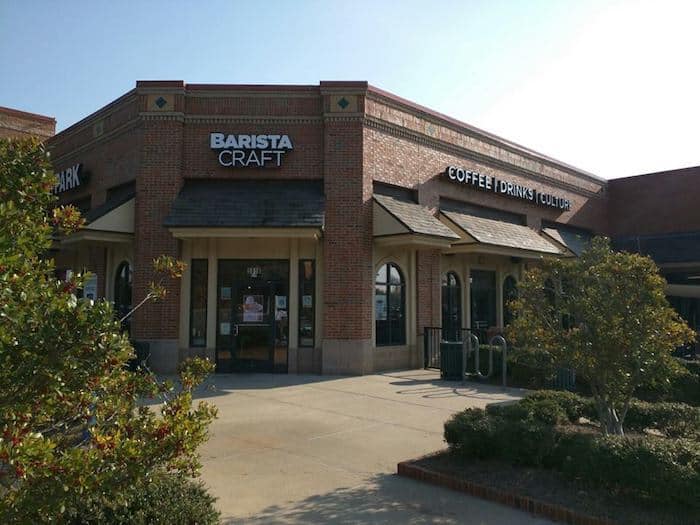 Barista Craft is a coffee shop in the Prosperity Village area, at 5818 Highland Shoppes Drive. That's near Highland Creek.
Barista Craft is hosting some free events, including live music, an open mic, and more. Keep up to date on the list of upcoming events on Barista Craft's Facebook page.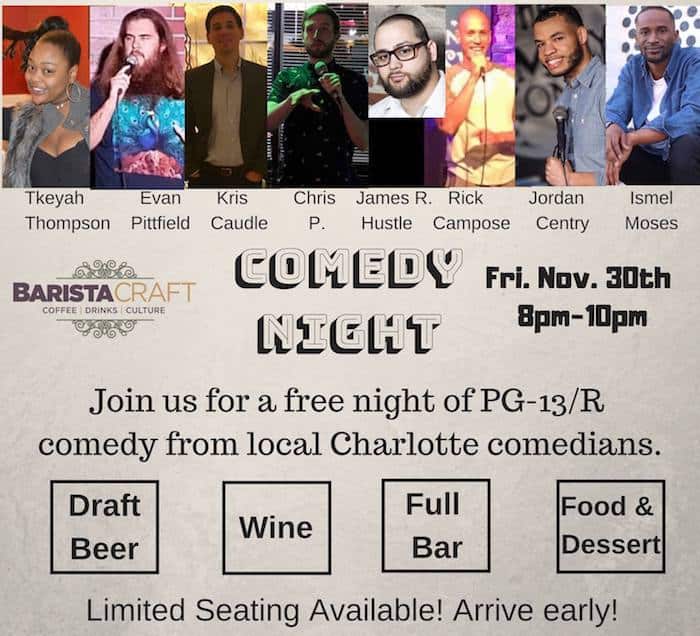 Comedy Night at Barista Craft, including free beer tasting
Friday, November 30th, 2018
8 p.m. to 10 p.m.
Free
Join Barista Craft for a FREE Comedy Night the last Friday of every Month from 8-10pm. Comedy night will be hosted by Don Garrett and will feature local comedians each month. Make sure to come early to reserve yourself a seat! This show will fill up!
There will be a free beer tasting of Twenty-Six Acres Brewing Company beer Reptar Juice at 7:30pm. Must be 21+! So arrive early, have a sample and get good seats 🙂
Host:
Don Garrett

Barista Craft is located in The Shoppes at Highland Creek next to Hawthorne's Pizza and Harris Teeter. There is plenty of free parking.
More upcoming comedy in Charlotte
Tuesday, December 18, 2018
Wednesday, December 19, 2018
Thursday, December 20, 2018
Friday, December 21, 2018
Saturday, December 22, 2018
Monday, December 24, 2018
Tuesday, December 25, 2018
Wednesday, December 26, 2018
Thursday, December 27, 2018
Monday, December 31, 2018
Thursday, January 3, 2019
Saturday, January 5, 2019
Monday, January 7, 2019
Thursday, January 10, 2019
Monday, January 14, 2019