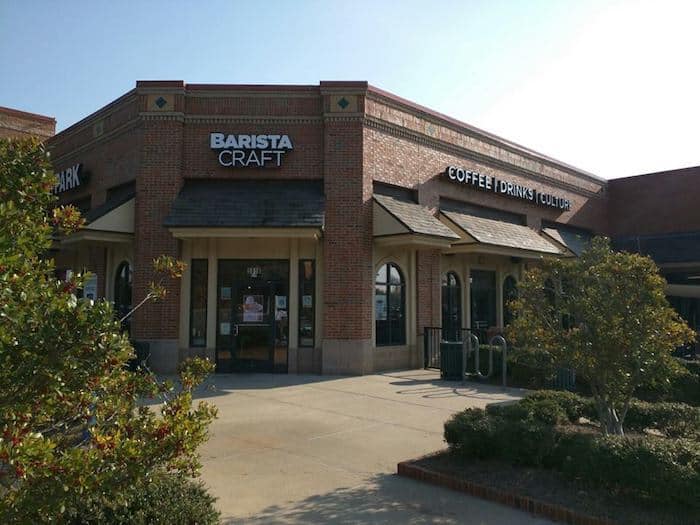 Barista Craft is a coffee shop in the Prosperity Village area, at 5818 Highland Shoppes Drive. That's near Highland Creek.
Barista Craft is hosting some free events, including live music, an open mic, and more. Keep up to date on the list of upcoming events on Barista Craft's Facebook page.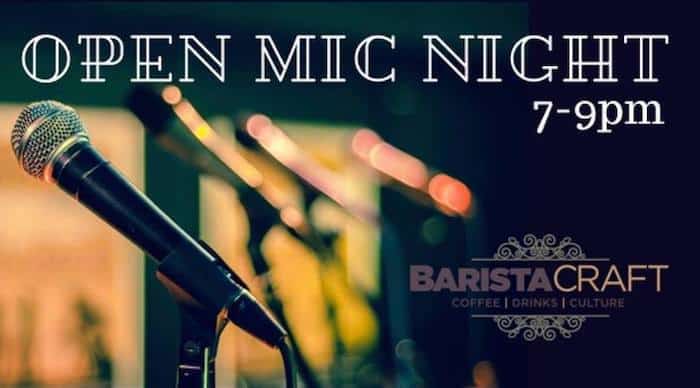 Open Mic Night
First Monday of month, from 7 p.m. to 9 p.m.
Entertainment from local artists, singers, and musicians. There will be special drink specials, like $2 off Moscow Mules. If you're interested in participating there will be a sign up sheet available once you get there. All ages.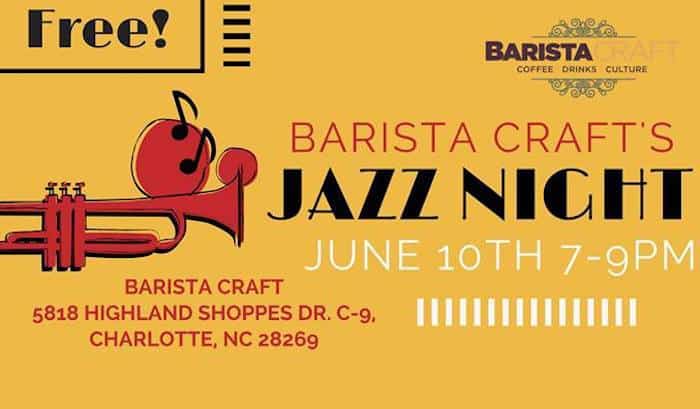 Jazz Night at Barista Craft
Sunday, June 10th
7 p.m. to 9 p.m.
Free
A quartet will be playing consisting of students from the University of North Carolina at Charlotte's Jazz Studies program. The Brian Gilbert Quartet includes Brian Gilbert on guitar, Judith Porter on piano and vocals, Rob Linton on bass, and Eric Chang on drums.
The Brian Gilbert Quartet is a newly formed group that plays contemporary/modern jazz, original compositions, and standards. The guitar player Brian Gilbert, bassist Rob Linton, and drummer Eric Chang comprise a trio that has played in Charlotte for the past six months called Crosstown Trio. For this gig, Phillip Lyew, a tenor saxophonist is added to the group to form the quartet.
Barista Craft will have some specials, including $2 beer.
Kevin Goodwin Band at Barista Craft with David Taylor
Saturday, June 16th,
7 p.m. to 10 p.m.
Free
Kevin Goodwin is a singer/songwriter following in the footsteps of artists such as John Mayer, Rob Thomas, and Sara Barreilles. Blending pop rock music with hints of jazz, Goodwin's songs tell stories of love, heartbreak, and finding one's place in the world. With expressive vocals and dynamic music, his live performances are known for drawing in and engaging the audience in an intimate way rarely found in music today.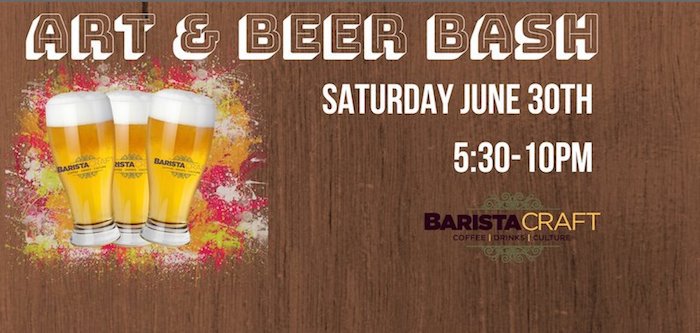 Art and Beer Bash
Saturday, June 30th
5:30 p.m. to 10 p.m.
Free
Art, beer, live music, food, giant jenga, cornhole boards, wine, mixed drinks and more.
Beer & Pretzel flight tickets will be available soon. For $10 in advance or $14 at the door you get to have a flight of 4 local beers and unlimited pretzels. Beers will be announced soon. Otherwise all beer will be $3.50 a pint.
There will be 10 handmade vendors who will be selling art, jewelry, home decor, bath products, pottery, mixed media, clothing and more.
Music Line Up:
Riley Byrnes: 5:30-6:30pm
BanDam: 7-10pm
Riley Byrnes is a singing, songwriting, guitar playing girl. She grew up in Charlotte and goes to school at UNC Charlotte studying Child and Family Development. Her music, like her, is soothing and rejuvenating at the same time and is guaranteed to lift your mood.
BanDam is variety cover/original band from Boone, NC. Since 2011, they've performed everything from classic rock to Top-40 singles for audiences in both North and South Carolina. BanDam is comprised of Matt Estes (Lead Vocals/Drums), Nathan Spear (Guitar/Vocals), and Ritchie Bogan (Bass/Vocals). Drawing from each of their favorite genres, BanDam seeks to play every request thrown their way and ensure a good time at every show.
When
Monthly on the 1st Monday @ 7:00 pm-9:00 pm (starting February 5, 2018)
Where
Barista Craft Highland Creek
When
June 30, 2018 @ 5:30 pm-10:00 pm
Where
Barista Craft Highland Creek