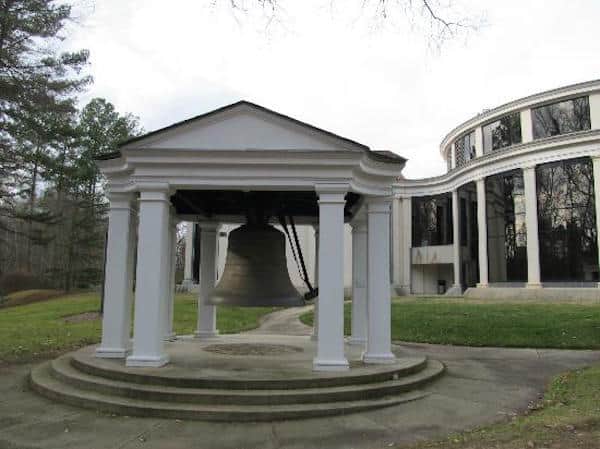 Charlotte Museum of History, 3500 Shamrock Drive, is celebrating the 4th of July on Tuesday, July 4th, 2017, from 10 a.m. to 2:00 p.m. $5 a person, and free for members. Register here.
Here's what's going on:
Starting at 10 a.m.
Tours of the Hezekiah Alexander Home Site, on the hour.
Kids' crafts and games.
10:30 a.m.
Ringing of the American Freedom Bell in honor of the American Patriots who fought in the Battle of Charlotte(1780)./li>
11 a.m.
U.S. Oath & Naturalization Ceremony for about 25 new Americans from 16 different countries of origin, with presentation of the colors by the Sons of the American Revolution
The ceremony is part of the Museum's broader effort to celebrate Charlotte's increasing diversity and to highlight the history, traditions and cultures of Charlotte's residents.
A free reception will follow the ceremony.
12:30 p.m.
Presentation on "Betsy Ross and the Legend of the First Flag" by Kate Moore, education specialist at The Charlotte Museum of History
Most people have heard the story of Betsy Ross, the legendary seamstress who crafted America's first flag. But is the story true? Learn the truth behind this iconic American legend and the history behind America's first flag.
1 p.m.
Lecture on "Spies, Traitors, and the Struggle for Independence" by Lauren Wallace, education specialist at The Charlotte Museum of History
This talk will explore the dangerous world of intrigue during the American Revolution, when anyone could be a spy, including women, African Americans (both free and enslaved), children, merchants and ministers. This talk looks at the tools of the trade and explores some of the more infamous instances of espionage in Mecklenburg County and beyond.
You might also be interested in a list of 4th of July fireworks, festivals and parades in the Charlotte area.
Charlotte Museum of History
3500 Shamrock Drive
Charlotte, NC 704-568-1774