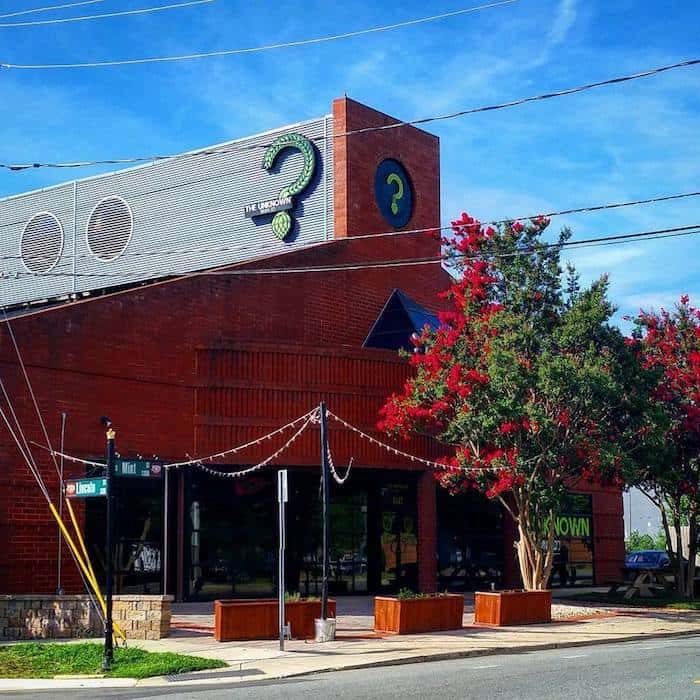 The Unknown Brewing Company, at 1327 South Mint Street, hosts frequent events. If you take a look at their Facebook page and website, between the two, you will see them all!
Here is one of Unknown Brewing Company's upcoming events:
Unknown Game Night
Tuesday, February 5
Tuesday, February 19
6 p.m.
Free

liVReal and Unknown are teaming up for an epic family friendly game night featuring Virtual Reality, Retro Video Games and Smash Bros Ultimate on the Nintendo Switch!
Some of the best single and multiplayer classics on the Nintendo and Super Nintendo will be ready to play. All 74 fighters have been unlocked in Smash Bros. Ultimate! With 4-8 characters on screen at once, bring your friends for a free for all or team battle for the ages.
While you're waiting on a turn, try walking a plank 80 stories high, defending a castle from invading forces with a bow and arrow, surviving the zombie apocalypse or playing Fruit Ninja in virtual reality.
5.5ish Music Fest and Anniversary
Saturday, March 2nd, 2019
4 p.m. to 10 p.m.
Free
Come out and celebrate 5.5ish years of great beers and good times at a huge music fest. 
Featuring: 
Empire Strikes Bass
HIPGNOSTIC
The Up and Up 
AKITA
… And an "unknown super band" that will be revealed 5 days before the festival 
There will also be delicious food from Passport Dough & Co., and they'll be tapping beers from all 5 years. 
More upcoming events at breweries
Friday, February 22, 2019
Saturday, February 23, 2019
Sunday, February 24, 2019
Tuesday, February 26, 2019
Wednesday, February 27, 2019
Thursday, February 28, 2019
Friday, March 1, 2019
Saturday, March 2, 2019
Sunday, March 3, 2019
Monday, March 4, 2019
Tuesday, March 5, 2019
Wednesday, March 6, 2019
Thursday, March 7, 2019
Friday, March 8, 2019
Saturday, March 9, 2019
Sunday, March 10, 2019
Tuesday, March 12, 2019
Wednesday, March 13, 2019
Thursday, March 14, 2019
Friday, March 15, 2019
Saturday, March 16, 2019
Sunday, March 17, 2019
Tuesday, March 19, 2019
Wednesday, March 20, 2019
Thursday, March 21, 2019
Friday, March 22, 2019
Saturday, March 23, 2019