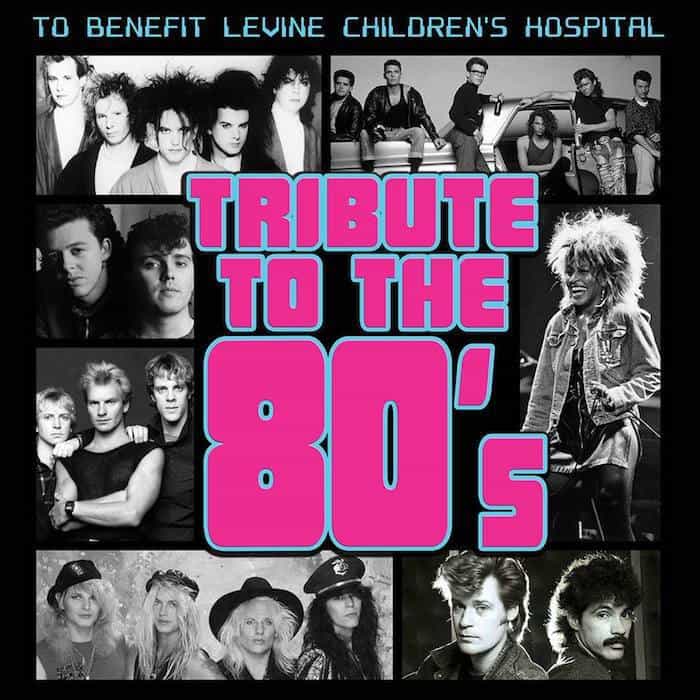 Some of Charlotte's best bands are covering songs from the 80s in a fundraiser for Levine Children's Hospital. On Saturday, December 15th, 2018, at 8 p.m., Tribute to the 80s will take place at Neighborhood Theatre, 511 East 36th Street.
The suggested minimum donation is $10. You can buy your ticket online. You can also buy a reserved seating at a table for $25 (4 seats per table. You must purchase all 4, for a total of $100.)
80s hair is encouraged. Feel free to use the above picture of my friend Karen as a reference.
This is the latest in the tribute concert series, which was created by Justin Fedor, of the bands Ancient Cities and The New Familiars.
Each concert has had a different theme, including The Everly Brothers, The Traveling Wilburys and Lou Reed, as well as the music of New York City, The Doors, the 70s, the 90s, Tom Petty, and outlaw country.
So far the series has raised almost $70,000 for the hospital.
Here's who is performing and which 80s artists they are covering:
All artists are local artists who create a ton of excellent original material. Please follow the above links to learn more about them and to check out some of their music.
Also, this event would not take place without the generous sponsorship of:
Maxx Music
Neighborhood Theatre
drumSTRONG
Cardinal Restoration
Birdsong Brewing
Free Range Brewing
More inexpensive music events around Charlotte
Thursday, March 21, 2019
Friday, March 22, 2019
Saturday, March 23, 2019
Sunday, March 24, 2019
Monday, March 25, 2019
Tuesday, March 26, 2019
Wednesday, March 27, 2019
Thursday, March 28, 2019
Friday, March 29, 2019
Saturday, March 30, 2019