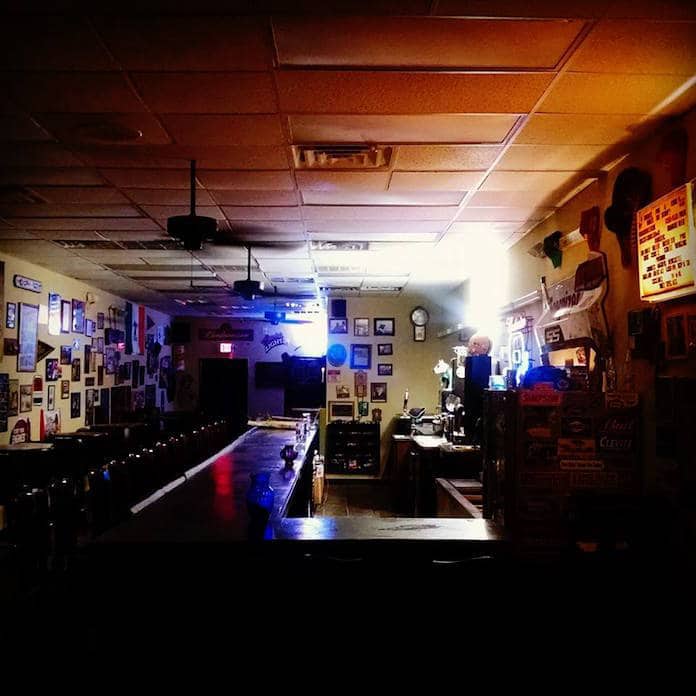 Tommy's Pub, at 3124 Eastway Drive, is serving up some great music and more.
See a big list of live music in Charlotte this week.
Age 21+.
There's no cover, but please buy a drink, tip the bartender, and buy some merchandise from the band if you enjoy the music.
Here's what's going on.
Weekly events:
Every Thursday Night Open Mic Night w/host Felly Castelow 9 p.m.
Every Sunday Open Bluegrass Jam w/ host Greg M Clarke 6 p.m.
Upcoming events:
Friday, May 4th, 8pm The Cauliflower Brown Band/Earth That Was/The Whiskey Predicament/Tommy Trull
Saturday, May 5th, 9pm "Celtic De Mayo" featuring Bottle Of Smoke w/ T.C. Costello
Sunday, May 6th 3pm "Tommy's Egg Overlord" deviled egg contest for charity.
"Bluegrass Sunday" Featuring: Matt Lackey at 6pm and Open Bluegrass Jam w/ host Greg M Clarke 7pm
Monday, May 7th, 8pm Gunner & Smith
Tuesday, May 8th, 8pm Jackson Howard
Wednesday, May 9th, 7pm "FREE After Work" Live Music Series (Presented By Narragansett) featuring Parkway & Columbia w/Seaholm
Thursday, May 10th, 8 pm Thursday Night Open Mic Night with Host Felly Castelow
Friday, May 11th, 9pm MisTics 9 w/ Poor Blue
Saturday, May 12th, 9pm The Speakeasy (Jazz/R&B/Soul) w/Heather Himes & Nikki Redman
Sunday, May 13th, 6pm "Bluegrass Sunday" Open Bluegrass Jam w/ host Greg M Clarke
Tuesday, May 15th, 8pm "Left Of The Dial" with DJ Michael Earle
Wednesday, May 16th, 6pm "FREE After Work" Live Music Series (Presented By Narragansett) featuring Junco Partner
Thursday, May 17th Thursday Night Open Mic with Host Zach Moss
Friday, May 18th, 9pm Charlotte Dark Scene World Goth Day Weekend Celebration (Day I) featuring: Venus Invictus/No More People/Malhond
Saturday, May 19th, 9pm Charlotte Dark Scene World Goth Day Weekend Celebration (Day II) featuring: 30 Year Sick/Solemn Shapes/IIØIIOIIOII
Sunday, May 20th, 6pm "Bluegrass Sunday" Open Bluegrass Jam w/ host Greg M Clarke
Monday, May 21st, 9pm Gutter Villain w/ To Serve Man
Wednesday, May 22nd, 6pm "FREE After Work" Live Music Series (Presented By Narragansett) featuring TBA
Thursday, May 24th, 8pm Thursday Night Open Mic with Host Anna Bigelow
Friday, May 25th, 9pm Storm Watchers/Trash Room/The Cycle Repeats
Saturday, May 26th, 9pm No Brainer/No Anger Control/Black Fleet
Sunday, May 27th, 1pm "Stranger Gaming" (D&D) with Game Master Ricky Mcwaters
"Bluegrass Sunday" Open Bluegrass Jam w/ host Greg M Clarke 6pm
Thursday, May 31st Thursday Night Open Mic with Host Felly Castelow
More live music in Charlotte
Wednesday, June 20, 2018
Thursday, June 21, 2018
Friday, June 22, 2018
Saturday, June 23, 2018
Sunday, June 24, 2018
Monday, June 25, 2018
Tuesday, June 26, 2018
Wednesday, June 27, 2018
Thursday, June 28, 2018
Friday, June 29, 2018
Saturday, June 30, 2018
Sunday, July 1, 2018
Monday, July 2, 2018
Tuesday, July 3, 2018
Wednesday, July 4, 2018
Thursday, July 5, 2018
Friday, July 6, 2018
Saturday, July 7, 2018
Sunday, July 8, 2018
Monday, July 9, 2018