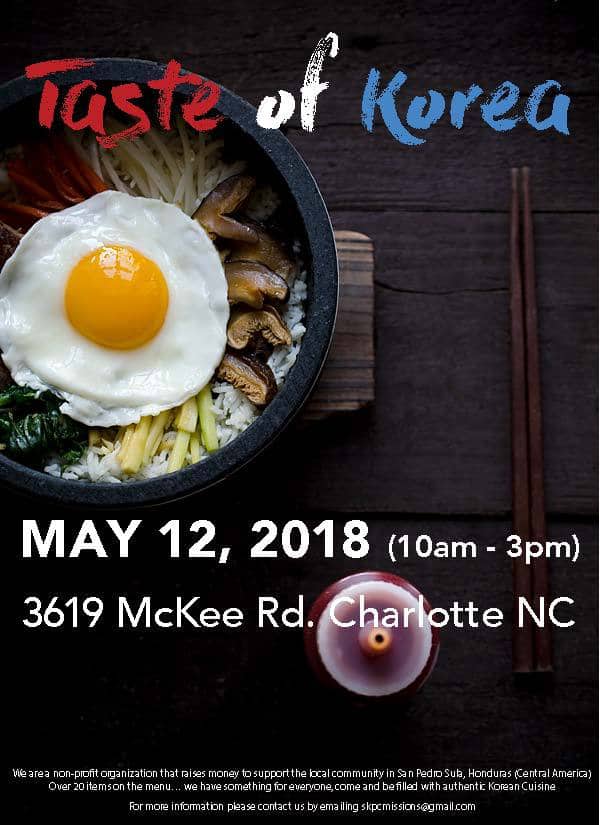 Every year Restoration Fellowship, 3619 McKee Road, hosts a fundraising event, Taste of Korea. This year it will take place Saturday, May 12th, 2018, from 10 a.m. to 3 p.m.
Volunteers cook a wide selection of Korean foods and serve guests at tables. It's free to attend and items range from $5 to $15. No tips required.
Some of the items on the menu:
Bulgogi Beef: Sweet Korean sauce Marinated beef
Tonkatsu: Fried pork cutlet
Spicy Soft Tofu Soup
Pork Vegetable Soup
Spice Rice Cakes
Odeng on Stick: Skewered fish cake in broth
Sweet Pancakes
Kimbap: Sushi rolls with veggies and egg
Bibimbap: Rice with assorted veggies and an egg
You can also get a meat sampler or an assortment of Korean snack dishes.
Click on the picture below to see the menu: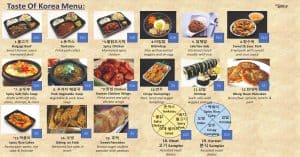 It's suggested that you come early because many of the items sell out every year.
All proceeds that are raised will go to support the church's mission trips.
More upcoming festivals
Saturday, July 21, 2018
Sunday, July 22, 2018
Saturday, July 28, 2018
Saturday, August 4, 2018
Saturday, August 11, 2018
Sunday, August 12, 2018
Saturday, August 18, 2018
Friday, August 31, 2018
Saturday, September 1, 2018
Sunday, September 2, 2018
Monday, September 3, 2018
Friday, October 5, 2018
Saturday, October 6, 2018