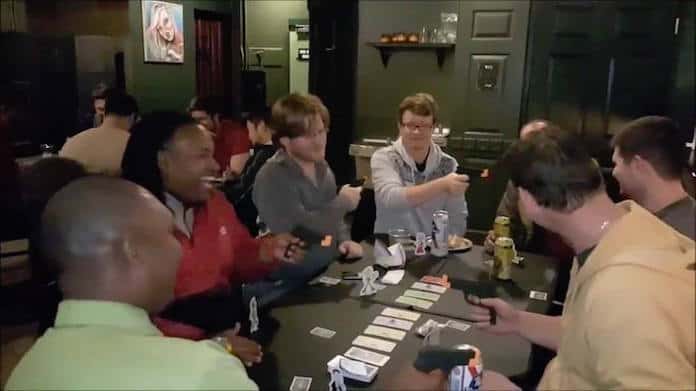 Potions & Pixels is a group with a passion for games. They have a library of around 300 games, including nostalgic games from childhood, party games and strategic games. They hold game nights at various venues, and they bring 75-100 of their games to each event.
Most of the game nights are free.
Check out their collection of games and if you have a request for a particular night, just send them a message ahead of time. You can also bring your own game, but check in with a Game Night host when you get there.
Game Night hosts help to teach games and make recommendations.
Here's what's coming up:
Video Games & Board Games at Petra's
Thursday, June 14th
7 p.m.
Petra's, 1919 Commonwealth Avenue
$8
Age 21+

Video Games, Board Games, & Virtual Reality, with a huge mix of Retro, Modern, and Indie Games
Board Game Night at 7th Street Public Market
Wednesday, June 20th
6 p.m. to 9 p.m.
7th Street Public Market, 224 E. 7th Street
Free
All ages
Vendors will be open for extended hours, with food and drink for purchase.
Board Game Night at Carolina Beer Temple
Tuesday, June 26th
7 p.m. to 10 p.m.
Carolina Beer Temple at Ayrsley, 2127 Ayrsley Town Boulevard
Free
All ages
When
June 20, 2018 @ 6:00 pm-9:00 pm
When
June 26, 2018 @ 7:00 pm-10:00 pm
Where
Carolina Beer Temple–Ayrsley