NoDa Company Store, 3221 Yadkin Avenue, might be NoDa's best hangout. There's ample seating, they sell food and drink, much of it local, host food trucks, and mix up some really good Sangria. They also frequently host events, many free.
Here's one that's coming up: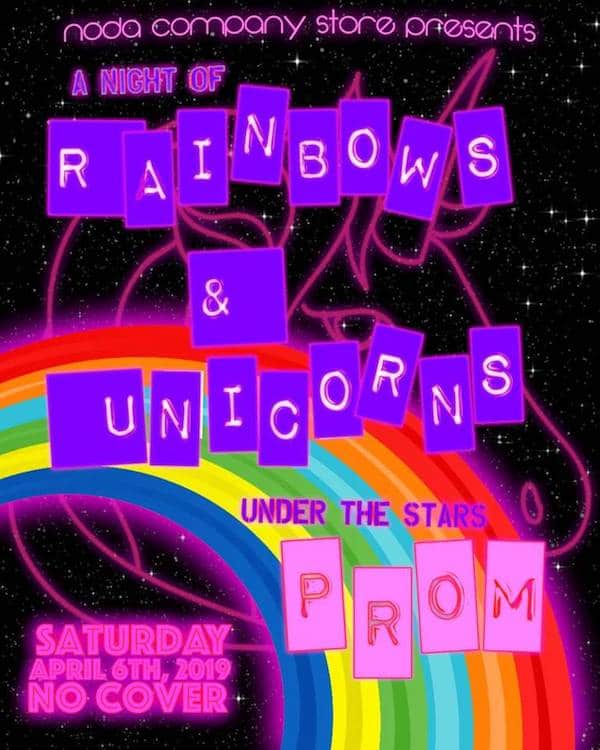 NoDa Prom: A Night of Rainbows & Unicorns Under the Stars
Saturday, April 6th, 2019
7 p.m. to 11 p.m.
Free
First annual NoDa Prom! Dress your best, whatever you think your prom should be! There will be a photographer on hand to take your prom pix. Details coming soon…
For other events, follow NoDa Company Store's Facebook page. That's the best way to stay informed.
NoDa Prom: A Night of Rainbows & Unicorns Under the Stars
When
April 6, 2019 @ 7:00 pm-11:00 pm
What
NoDa Prom: A Night of Rainbows & Unicorns Under the Stars
Reader Interactions