The legendary music venue, The Evening Muse, 3227 North Davidson Street, will host NoDa Drinks and Thinks: Artist Lori Love,  a salon-style discussion, on Thursday, June 28th, 2018, 6 p.m. to 7 p.m. It's free to attend.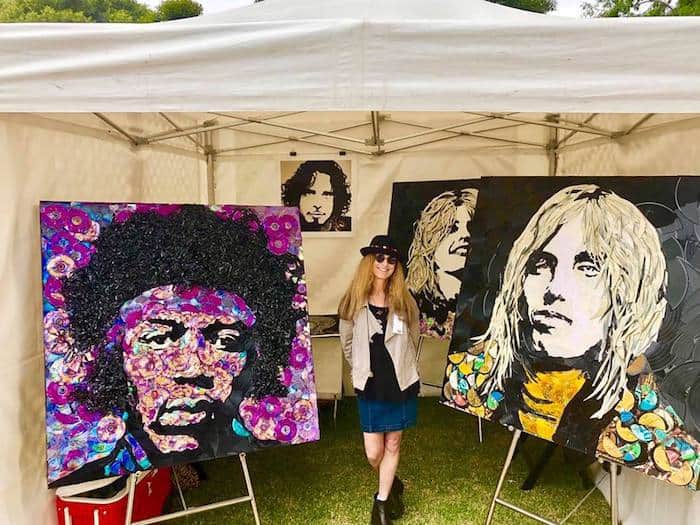 The NoDa Neighborhood and Business Association is pleased to present the FREE June 2018 Drinks & Thinks event featuring local artist Lori Love. If you've ever been to a show or a Neighborhood Association meeting at the Evening Muse, you've admired her work. Lori's focus is mixed media and use of non- traditional artistic mediums such as discarded plastics on CDs and even unusable vinyl records.
Not quite "Drunk History," NoDa Drinks & Thinks is a great way to stretch your thinking muscles in the comfort of a neighborhood venue. The event is part of a series to bring back the lost art of conversation and dialogue. Salon-style discussions take place in a casual environment and promote creative thoughts and knowledge-sharing. It's kind of like watching a really cool documentary on TV — only you're in it…and there's a bar.
NoDa Drinks and Thinks: Artist Lori Love
When
June 28, 2018 @ 6:00 pm-7:00 pm
Reader Interactions