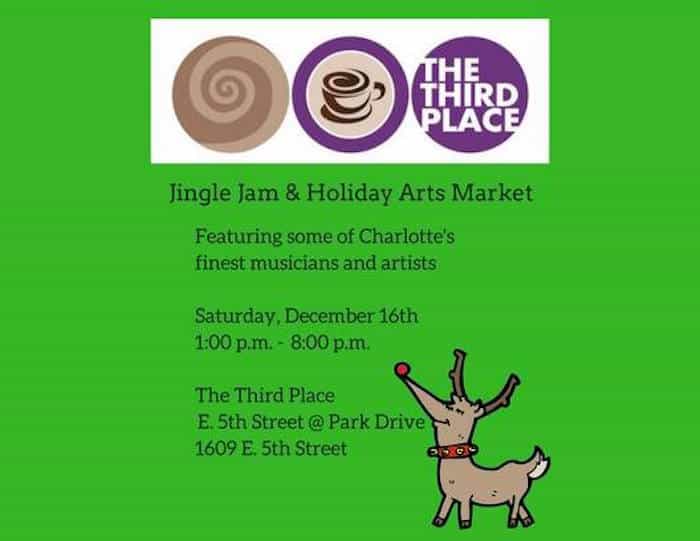 The Third Place: Coffee, Community and Common Ground, 1609 East 5th Street, is hosting Jingle Jam and Holiday Market on Saturday, December 16th, 2017, from 1 p.m. to 8 p.m.
It's free to attend but donations are appreciated.
Musicians will performing all day, and artists will be sharing and selling their work.
Some of the musicians:
Students from the Behailu Academy
Emily Lord
Steve Simpson
Zach Thomas
Tom Williams
Chuck Johnson w/Tom Kuhn
Pam Taylor
More
Artists offering their work in several different media are:
Jonathan Rice
Dillard Richardson
David Rodden
Pam Taylor
Kris Ross
Sasha Trosch
Mandy Mead
QC Family Potters
More
The Third Place is a non-profit coffeehouse that works with community partners to build opportunity for young adults. Your patronage gets you great coffee, and supports strong community work in Charlotte.