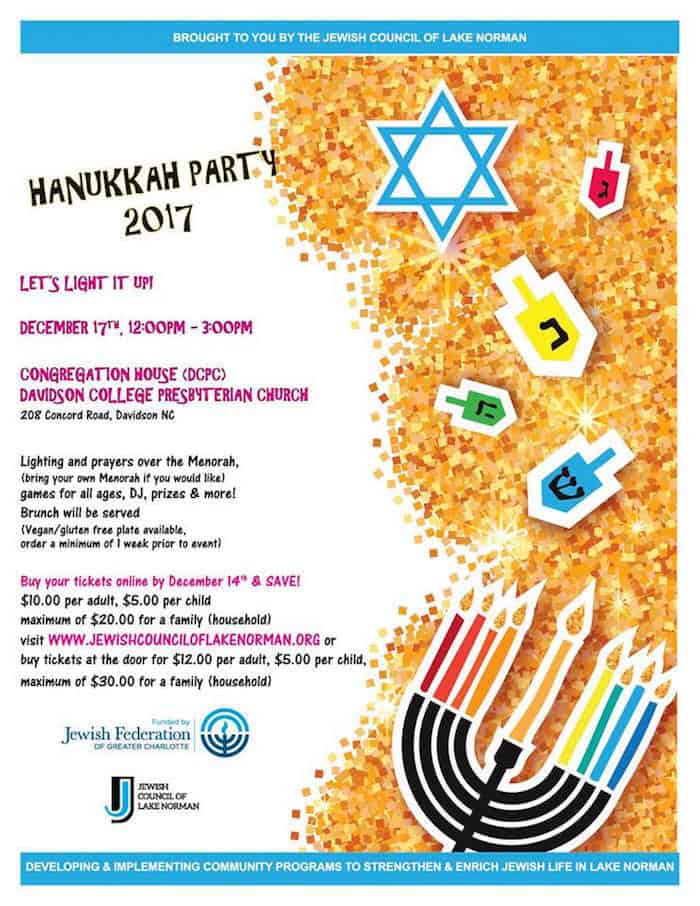 The Jewish Council of Lake Norman and Temple Kol Tikvah are hosting a Hanukkah party on Sunday, December 17th, 2017, from 12 p.m. to 3 p.m. It takes place at Davidson College Presbyterian Church's Congregation House, 208 Concord Road, Davidson.
The cost is $10 for adults and $5 for children, with a maximum of $20 for a family, if your order by December 14th. If you buy tickets at the door they will be $12 for adults, $5 for kids and a maximum of $30 for a family.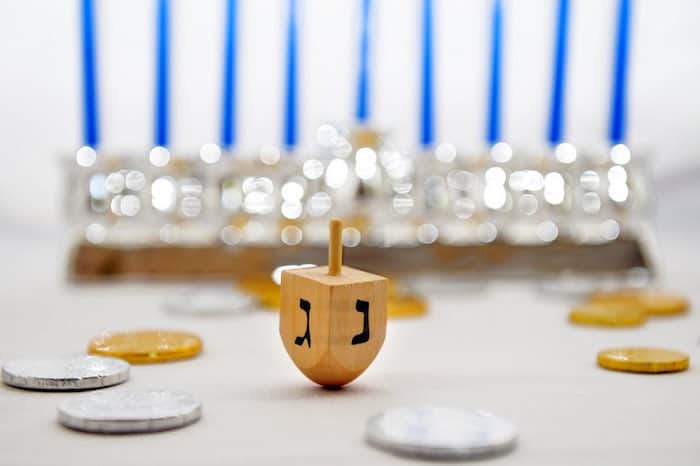 The event includes:
Lighting the Menorah
DJ
Games
Prizes
Brunch
Vegan and gluten-free plates are available but need to ordered a week in advance.
Davidson College Presbyterian Church Congregation House
208 Concord Road
Davidson, NC