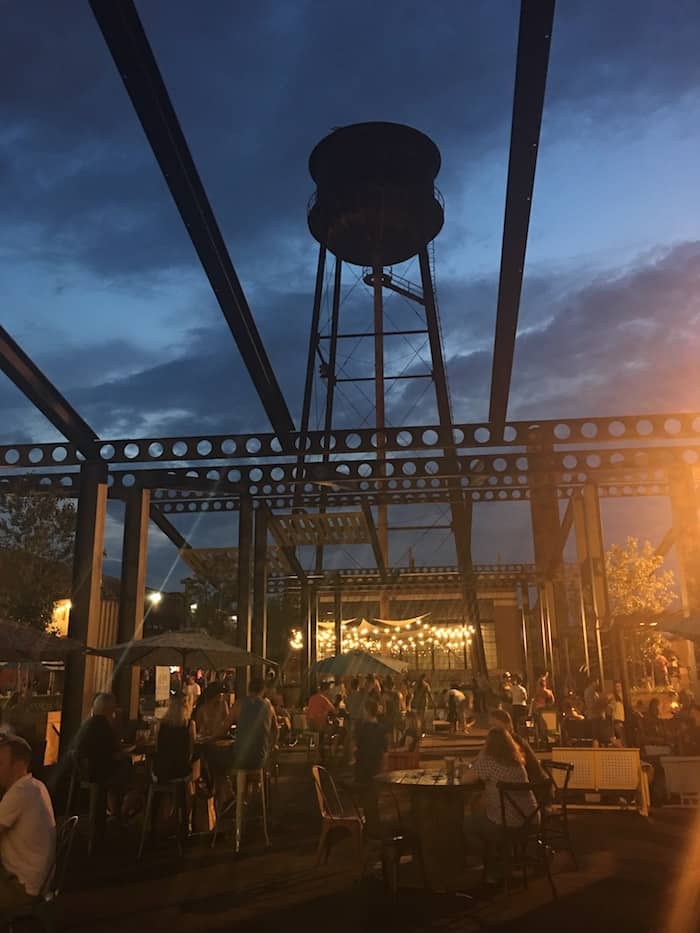 Camp North End, 1824 Statesville Avenue, has started up its Friday night concert series for 2018.
Friday Nights at Camp North End is scheduled for every Friday through October 26th, 2018.
It's free to attend.
There's beer, a food truck or two, and a band (or more than one band), plus other surprises. There's lots of seating, some big swings, and a large paved area where kids can play and draw with sidewalk chalk.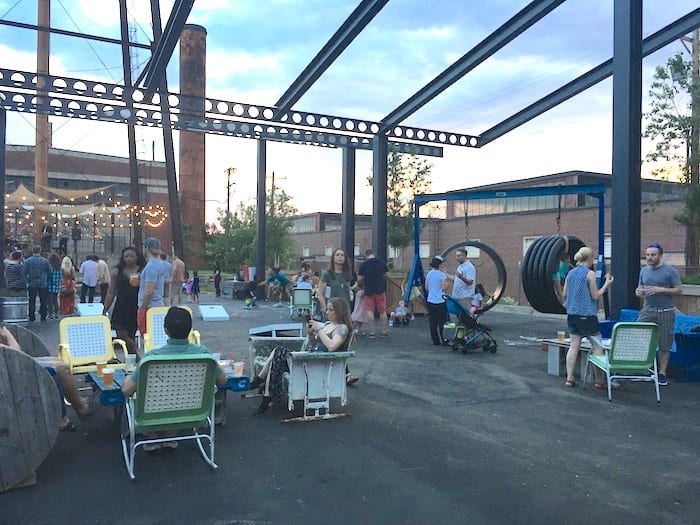 The events run from 5 p.m. to 9 p.m.
One great addition this year is the NoDa Company Canteen, from the folks that run NoDa Company Store. They will have the official tiki bar, where they'll serve all kinds of great drinks.
Also, they're offering free walking tours every Friday at 4 p.m. (You need to sign up in advance. Follow the link.)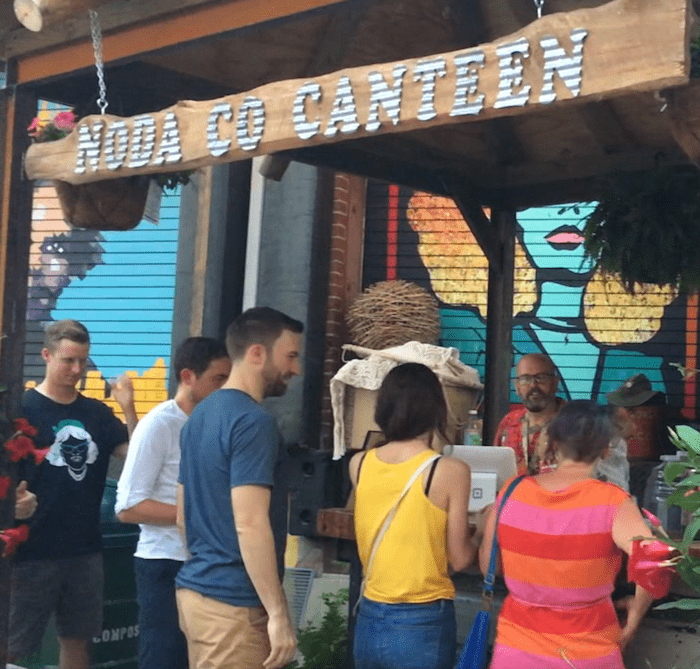 Check out the Facebook event each week to see what's planned for Friday.
Friday, July 20th:
Food truck: Two Chicks and a Truck
Food truck: Chilaka Tacolab
King of Pops
The Toasting Company
NoDa Company Store Canteen
Music: Revelwood Mission (7 p.m. to 9 p.m.)
Goodyear Arts (6 p.m. to 9 p.m.)
Share Charlotte kicks of the 4th annual SummerSHARE, supporting hundreds of CLT nonprofit
More about Camp North End
Camp North End is a "new old" place. Ford Motor Company built it in 1924 as manufactured Model T and Model A automobiles there. After that it was used by the U.S. Army as a missile assembly and storage space. It's got an interesting history.
I had a chance to visit and take some pictures.  Read more about it here and look at some pictures.
Now it's being developed by ATCO for offices, event space, retail, artist studios and public gathering space, all the while preserving the historical space.
More outdoor concerts in the Charlotte area
Friday, July 20, 2018
Saturday, July 21, 2018
Sunday, July 22, 2018
Tuesday, July 24, 2018
Wednesday, July 25, 2018
Thursday, July 26, 2018
Friday, July 27, 2018
Saturday, July 28, 2018
Sunday, July 29, 2018
Tuesday, July 31, 2018
Wednesday, August 1, 2018
Thursday, August 2, 2018
Friday, August 3, 2018
Saturday, August 4, 2018
Sunday, August 5, 2018
Tuesday, August 7, 2018
Wednesday, August 8, 2018
Thursday, August 9, 2018
Friday, August 10, 2018
Saturday, August 11, 2018
Sunday, August 12, 2018
Tuesday, August 14, 2018
Wednesday, August 15, 2018
Thursday, August 16, 2018
Friday, August 17, 2018
Saturday, August 18, 2018
Reader Interactions