Bold Missy Brewery, at 610 Anderson Street (in NoDa) hosts vendor markets and other events. You can see all the events on their Facebook page.
They don't yet offer formal tours, but you can email them at info@boldmissybrewery.com for details about a private tour.
Here's one that's coming up:
Bold Missy Run Club
Every Tuesday until August 20th, 2019
6:30 p.m.
Free
Come out every Tuesday evening for four different route options: 5 miles, 3 miles, 1.5 miles, or a half mile interval workout loop. All runners receive 50% off their gourmet hot dogs and flatbreads once they return to the taproom.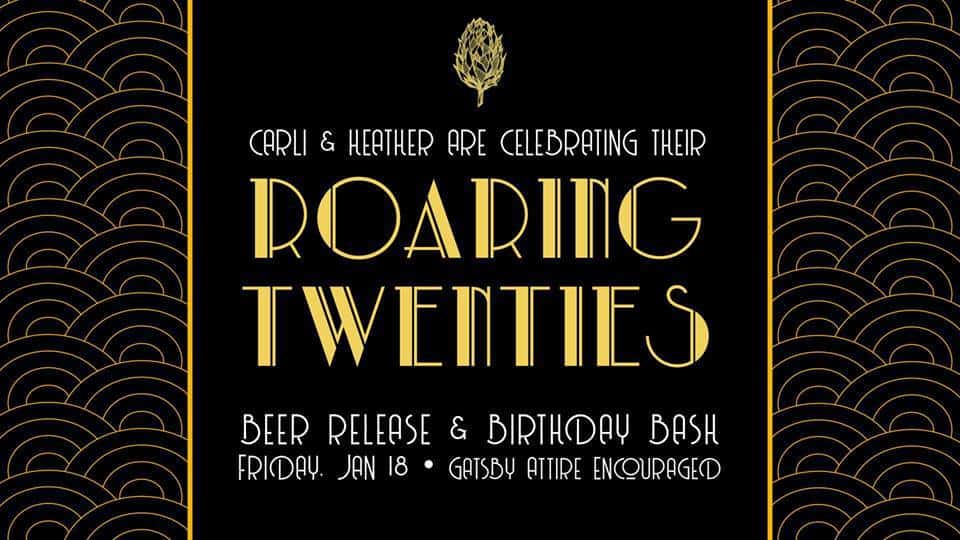 Roaring Twenties Birthday Beer Release
Friday, January 18th, 2019
5 p.m. to 10 p.m.
Free
Celebrate two of Bold Missy's employee birthdays with a new beer and a Gatsby-themed party. Dress in your finest Gatsby gear for a chance to win one of the three best-dressed prizes for the evening. There will be live music from Old #7 Band from 7 p.m. to 9 p.m. The special birthday beer release will be the Suffragette Dark Berry Kettle Sour.
Friday, January 18, 2019
Saturday, January 19, 2019
Sunday, January 20, 2019
Tuesday, January 22, 2019
Wednesday, January 23, 2019
Thursday, January 24, 2019
Friday, January 25, 2019
Saturday, January 26, 2019
Sunday, January 27, 2019
Tuesday, January 29, 2019
Wednesday, January 30, 2019
Thursday, January 31, 2019
Friday, February 1, 2019
Saturday, February 2, 2019
Sunday, February 3, 2019
Tuesday, February 5, 2019
Wednesday, February 6, 2019
Thursday, February 7, 2019
Friday, February 8, 2019
Saturday, February 9, 2019
Sunday, February 10, 2019
Tuesday, February 12, 2019
Wednesday, February 13, 2019
Thursday, February 14, 2019
Friday, February 15, 2019
Tuesday, February 19, 2019
Wednesday, February 20, 2019
Thursday, February 21, 2019
Friday, February 22, 2019
Sunday, February 24, 2019
Tuesday, February 26, 2019
Wednesday, February 27, 2019
Thursday, February 28, 2019
Friday, March 1, 2019
Saturday, March 2, 2019
Tuesday, March 5, 2019
Wednesday, March 6, 2019
Thursday, March 7, 2019
Friday, March 8, 2019
Saturday, March 9, 2019
Tuesday, March 12, 2019
Wednesday, March 13, 2019
Thursday, March 14, 2019
Friday, March 15, 2019
Tuesday, March 19, 2019
Wednesday, March 20, 2019
Thursday, March 21, 2019
Friday, March 22, 2019
Tuesday, March 26, 2019
Wednesday, March 27, 2019
Thursday, March 28, 2019
Friday, March 29, 2019
Sunday, March 31, 2019
Tuesday, April 2, 2019
Wednesday, April 3, 2019
Thursday, April 4, 2019
Friday, April 5, 2019
Tuesday, April 9, 2019
Wednesday, April 10, 2019
Thursday, April 11, 2019
Friday, April 12, 2019
Saturday, April 13, 2019
Tuesday, April 16, 2019
Wednesday, April 17, 2019